Attendance and Absence
It is our responsibility to promote excellent attendance for all pupils so that they can achieve and do well. The aim at Maple Tree Primary School is a minimum of 97% attendance.
Time off for holidays, or being late into school, may not seem like much, but when we talk to our older children about their experiences they often say that they'd missed out on time with their friends, or felt they'd missed part of the learning. Did you know that being 5 minutes late every day is the equivalent of 3 days missed learning?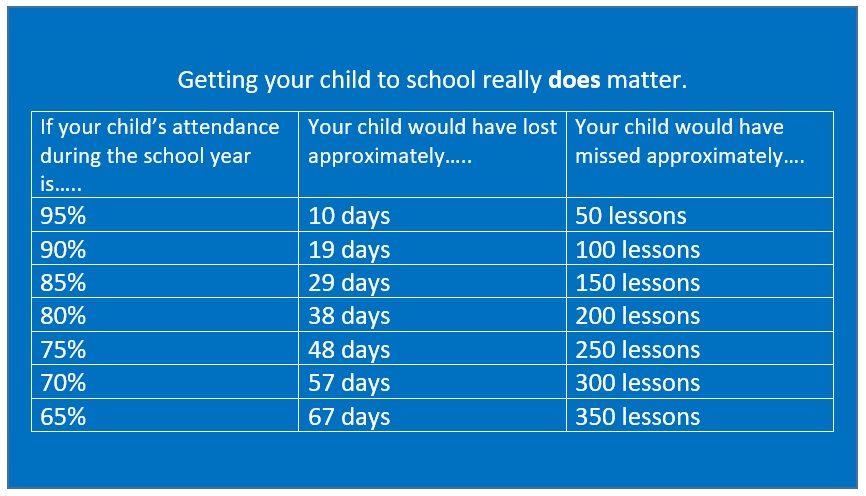 For some of our parents, starting school might be the first experience of being separated from a young child and we know this can feel a bit daunting for you.
We are here to help you in setting up a routine, and helping your child. If you want any advice or help please speak to your child's class teacher.