Elder ​​​​​​​​​​​​​​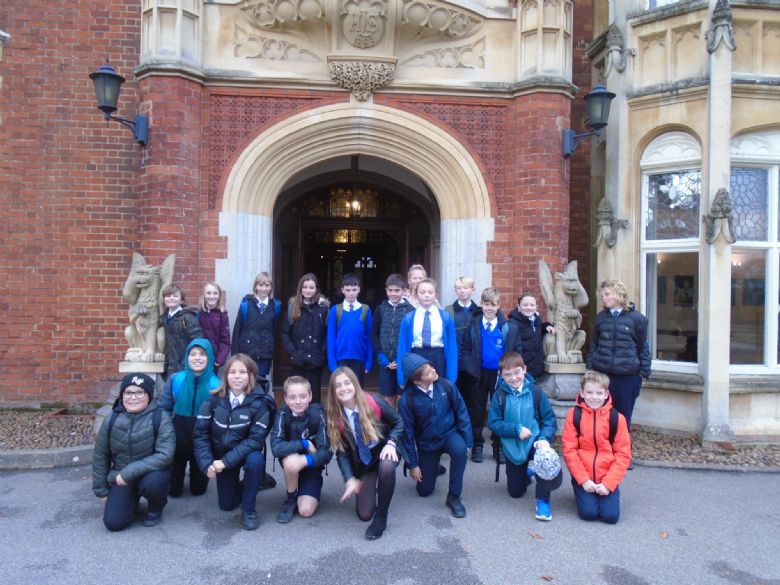 What a great privilege and a huge responsibility it is to be part of the first ever Year 6 class at Maple Tree!
Our Lest We Forget (WW2) topic started with an introduction to Sir Winston Churchill – one of the most iconic, inspirational leaders of the twentieth century. The children have created an exhibition with photos, captions and artwork that celebrates his leadership during the war and also captures events that were pivotal for Great Britain. We have studied a sensitive part of the war but one that the children are ready for: The Holocaust. Reading books like Erika's Story by Ruth Vander Zee and Number the Stars by Lois Lowry have provided good opportunity for discussions around determination, survival and loyalty, amongst other important lessons.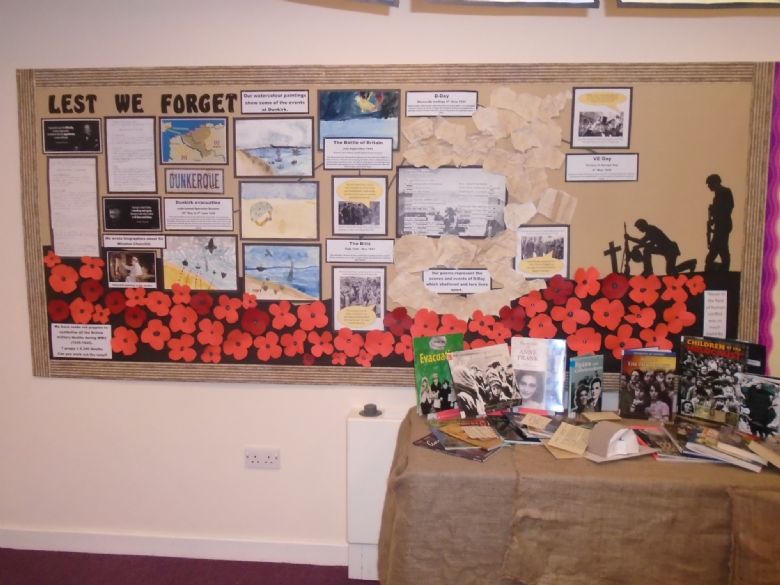 Please also have a look at the Year 6 Dunkirk poems they have created as videos in Computing lessons:
https://www.youtube.com/watch?v=MicOQuZSgJQ&t=7s
https://www.youtube.com/watch?v=Z9v86FL1efI
https://www.youtube.com/watch?v=DMokDzPkrXY
https://www.youtube.com/watch?v=lsdziTqPpnQ
https://www.youtube.com/watch?v=bNBjK38HWgI&t=11s
https://www.youtube.com/watch?v=a7o-t9Tfkug
https://www.youtube.com/watch?v=2adKfhpBPuk
https://www.youtube.com/watch?v=UZaByw-bgos
https://www.youtube.com/watch?v=bVi0c0bUU0c&t=12s
Our focus at the start of the year in Maths is on Place Value and understanding what each digit represents; the building blocks to helping children understand more complex mathematical concepts.
Where possible, our Science is linked to our topic so we will be investigating light and how it travels in straight lines. This links to how search lights and periscopes were used in the war. Later on in the term we will learn about electricity. We have many other exciting Science units planned for the year.
We have so much to look forward to during this year, so keep checking back to see what we are up to.
If you have any questions or concerns, do not hesitate to come and talk to us either briefly before school, or after school.
General Housekeeping
PE: Year 6 will have an afternoon of P.E. every Tuesday with Mrs. Orchard-Smith. Please ensure your child has their full, named PE kit on these days and their kit is weather appropriate. Long hair will need to be tied up and jewellery removed.
Homework: The children get a piece of homework each week on a three-week rotation. Homework will be Maths one week and other two weeks will be English based. This is handed out to them on a Thursday morning and it is expected to be handed in completed on the Tuesday morning, at the latest. Children will receive 3 house points for handing their homework in early and 1 house point for handing it in on time. Each week we will work towards a whole class reward for everybody handing in their homework.
Spellings: The children receive their individual spelling each week. They will be tested and given their new set of spellings on Monday mornings and will be assessed the following Monday. Spellings are based on different word families, topics and the statutory spelling list. Children will be rewarded with 2 house points for full marks on their spelling test.
Reading: The children are expected to read their school reading book at home every day, ideally for at least 15 minutes. This will need to be recorded in their homework diary. When your child has completed their book, it is their responsibility to tell their class teacher, who will then allow them to change their reading book. It is also your child's responsibility to take AR quizzes in order for them to reach their targets each term. Children will be rewarded each time their AR target is achieved.