Geography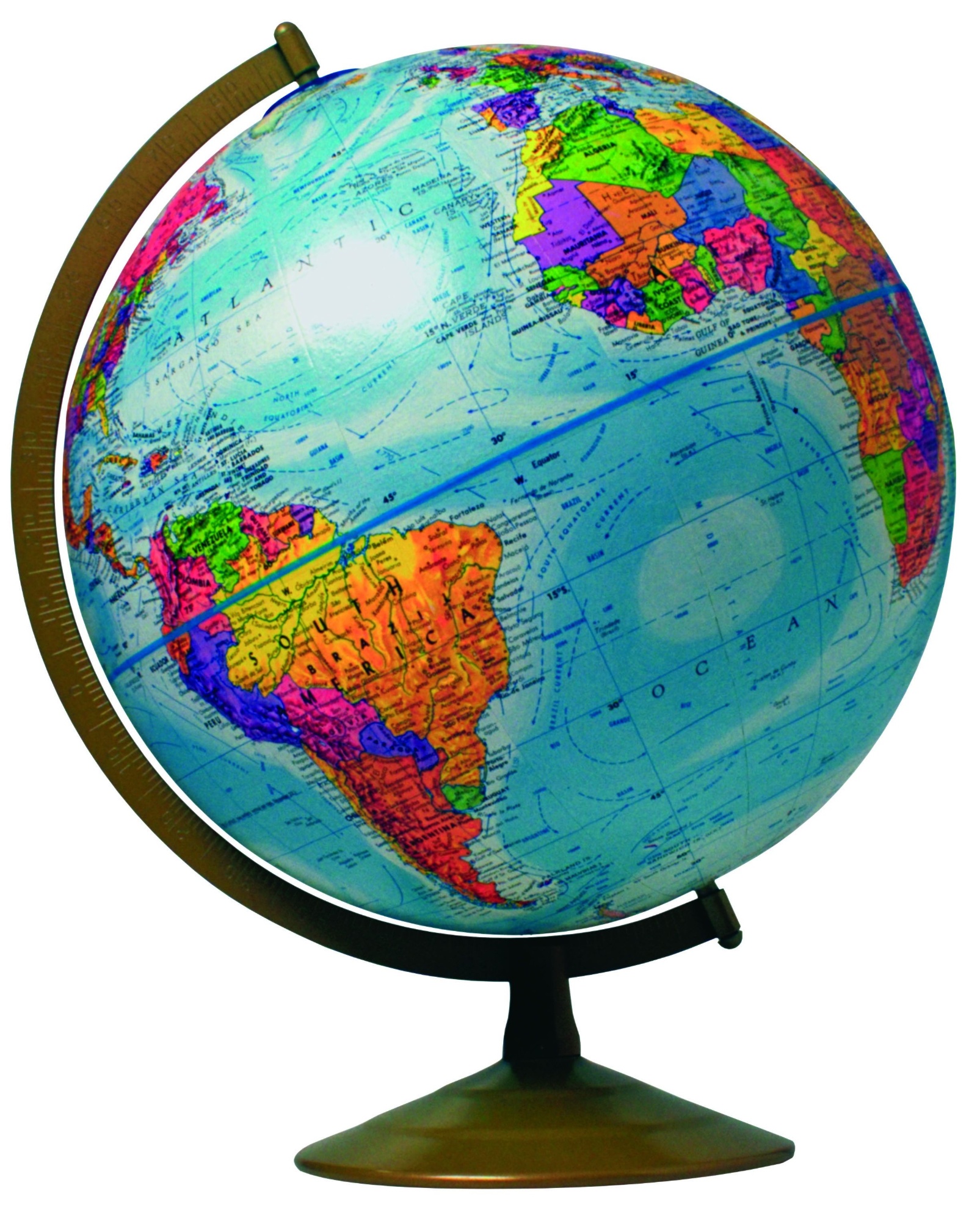 INTENT
At Maple Tree Primary School our aim is to instil a love of Geography in all our children. We want the children to have a love of geographical learning, gaining knowledge and skills through high quality teaching both inside and outside the classroom. As the future generation responsible for our planet, we want our children to have a sense of respect for the world. Our geography curriculum is designed to develop pupils' curiosity and fascination about the world and its people that will remain with them throughout their lives. We continue to work hard to provide an interesting and varied curriculum that interests and intrigues our children while meeting the needs of all backgrounds, cultures and abilities. From Early Years Foundation Stage (EYFS) up to the end of Key Stage 2 (KS2), we create opportunities to link Geography to other subjects. We also provide opportunities to investigate and enquire about our local area, this supports children to develop an understanding of who they are, their heritage and what makes our local area so unique and special. We provide a foundation of knowledge and skills that allows them to access future learning and careers in this field as well as discovering the wider world throughout their lives.
Please click the image below to see our whole school overview for Geography.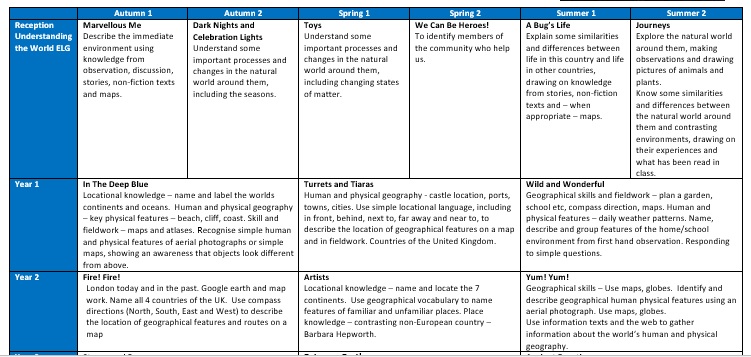 IMPLEMENTATION
We maintain strong links to the National Curriculum guidelines to ensure all aspects, knowledge and skills of geography are being taught across all year groups. Geography is mostly taught through a theme like 'Riotous Rainforest'. Depending on the theme being delivered, this may be taught in blocks or weekly standalone lessons. In EYFS, this comes through their play-led learning environment and moves to more structured learning in KS1 and above. The school plans a cycle of lessons for each subject, which carefully plans for progression and depth, concentrating on the geographical skills suited to the age group.
Teachers plan opportunities for pupils to study across concepts and deepen their conceptual understanding in aspects of particular geographical value. Pupils have the confidence and are inspired. Through our teaching, resources, visits to our local area and visiting experts, the children will learn first-hand a range of skills and knowledge to enhance their learning experience. In KS1 geography lessons focus broadly on the wider world, for example learning the continents and oceans, whereas in KS2 learning is focused towards specific countries and their civilisations, exploring human and physical features. Lessons often utilise a range of resources such as maps, technology and our physical environment.
Key knowledge and vocabulary is shared through the knowledge organiser at the start of each unit, which is used to adapt and tailor future learning. We provide every child, regardless of their background, with the same opportunities to fully engage with the geography curriculum. We develop deep subject knowledge and key skills while differentiating work for all abilities.
IMPACT
We ensure that the children are receiving the best education in geography through pupil voice - discussion and feedback, children talk enthusiastically about their geography lessons and show a genuine curiosity and interest in the areas they have explored. We look for evidence in knowledge as pupils have a sound understanding of location and place and are able to compare and make links between these. They will deepen their knowledge of human and physical processes and understand how these effect environments. We measure this through learning walks, images and videos of the children's practical learning.
There will be evidence in skills as pupils will use acquired vocabulary to interpret and convey their understanding of the world. They can analyse and interpret information in order to question and reflect on the world and its inhabitants.
The progress and impact of our geography curriculum is measured in the following way:
Assessing children's understanding of vocabulary before and after the unit is taught with a knowledge organiser.
Reviewing images and videos of the children's practical learning.
Discussing the learning with pupils (pupil voice).
Moderation staff meetings where pupil's books are scrutinised and there is the opportunity for a dialogue between teachers to understand their class's work.
Marking of written work in books following the marking policy.
Learning walks
Humanities Programmes of Study:
https://www.gov.uk/government/publications/national-curriculum-in-england-geography-programmes-of-study
https://www.gov.uk/government/publications/national-curriculum-in-england-history-programmes-of-study
Please see the Curriculum overviews for each class on the Curriculum page.
Keep checking the website for pictures and stories about what the children are getting up to!