Links and Resources
An organisation working directly with children, parents and teachers to ensure that the issues of online
child protection and the safe and positive use of the internet are addressed.
Childnet have produced posters with online advice about how to keep your child safe online.
Double click the poster to download.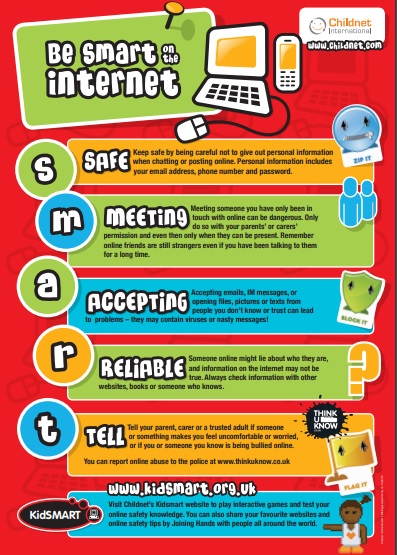 This website was developed out of a partnership between CEOP and The Parent Zone and contains
lots of good eSafety advice.
Here you will find e-safety tips, advice and resources to help children and young people stay safe on
the internet.
The Child Exploitation and Online Protection (CEOP) Centre has set up its own website which has beendesigned and written specifically for children, young people, teachers, parents and carers.
Click on the logo to view the required website.
BBC Newsround 5 Ways to Stay Safe Online
This is not an exhaustive list, but some examples of where to find further information.