Maths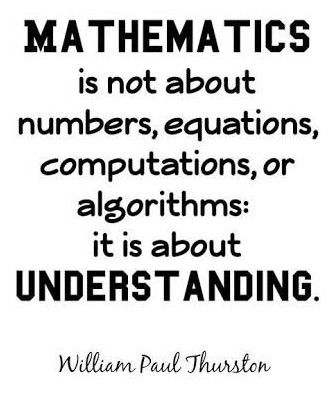 At Maple Tree we have established the principles and features which characterise the mastery approach which address the three aims of the National Curriculum - fluency, reasoning, and problem-solving; our aim is that all learners are equipped with the knowledge to solve ever more challenging mathematical problems.
We promote a curriculum which is accessible to all and will maximise the development of every child's ability. We believe all children can achieve in mathematics, and teach for secure and deep understanding of mathematical concepts through manageable steps and clear learning journeys. We use misconceptions as an essential part of learning and provide challenge through rich and sophisticated problems that are personalised to children's needs.
Across year groups, children build their understanding through mathematical resources and pictorial representations. With these foundations embedded, children move on to an abstract approach using symbols, numbers and key concepts. Our aim is that by the end of Key Stage 2, all children will be able to use an efficient written method for each operation with confidence, accuracy and with understanding to apply their knowledge to a range of problem-solving and reasoning contexts.
Through our curriculum coverage, we aim for every child to be able to recognise the importance of maths in the wider world; we strive to enable them to use their mathematical skills and knowledge confidently in a range of different contexts: between areas of maths, other subjects across the curriculum and to their everyday lives. From Nursery to Year 6, our curriculum is organised so that domains are taught in a progressive way. Within Key Stage 1 and 2, our curriculum is organised so that children become fluent in number and place value and the four operations before applying this to other curriculum domains. We value the importance of fluent multiplication and division skills in order to develop key mathematical concepts and children throughout Key Stage 1 and 2 follow a progressive curriculum to support this.
Through our maths curriculum, we want all children to enjoy maths and to experience success in the subject, with the confidence to reason and problem solve mathematically.
At Maple Tree, staff follow planning tools or use documents from the Ready to Progress scheme, from White Rose Hub and Third Space Learning etc. Early Years use plans from White Rose Hub, the Early Learning Goals and statements from Development Matters to ensure thorough coverage. TTRockstars is used to aid the rapid recall of times tables.
National Curriculum Mathematics Programmes of Study: https://www.gov.uk/government/publications/national-curriculum-in-england-mathematics-programmes-of-study