Performance Data
Exam and assessment results
Pupils across the school are assessed at various points. The tables below show data for the last 3 years against national averages.
Reception are checked against the Early Learning Goals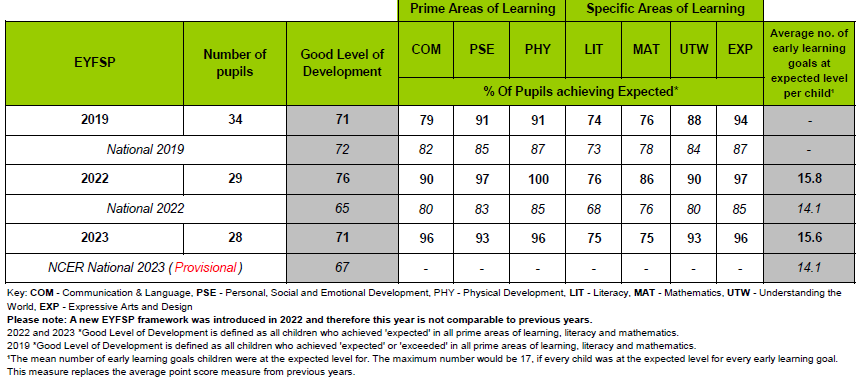 Phonics screening checks take place for Year 1 and those in Year 2 who did not pass at the end of Year 1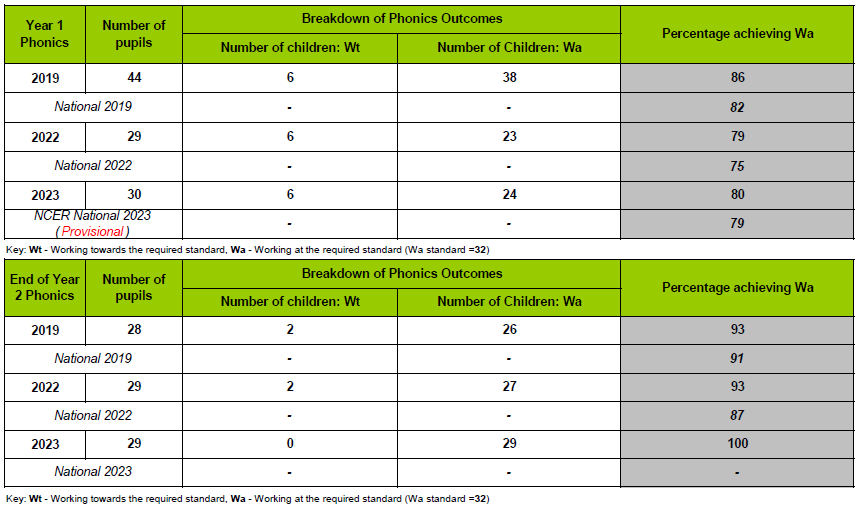 Year 2 End of Key Stage assessments

Year 6 take the End of Key Stage Assessments which are tests which are externally marked.

Performance tables
Further information about the school can be viewed through the link to the performance tables. For lower schools there is no national comparative data for key stage results as the Government only publishes key stage 2 assessments and above.
School performance tables are available on the Department for Education's website.