Safe Space
Starting in January 2022, Maple Tree became a designated Safe Space for victims of domestic abuse to use in order to access support.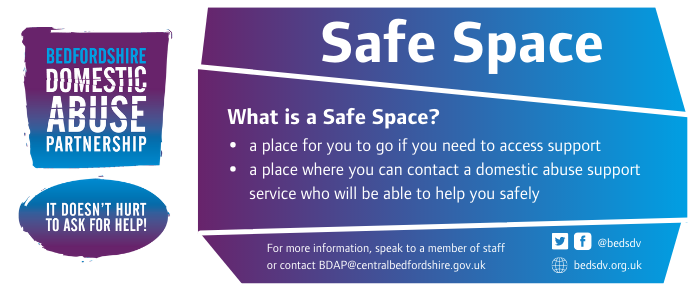 If you need to use this, please come to reception and ask to use the 'Safe Space' and a member of staff will guide you to the allocated space. You can use this private space to phone for support.
For further information, please visit: https://bedsdv.org.uk/
Facebook: www.facebook.com/bedsdv
Twitter: www.twitter.com/bedsdv
Website: www.bedsdv.org.uk
Email: BDAP@centralbedfordshire.gov.uk
Please see the posters attached below for more information about unhealthy relationships.