Science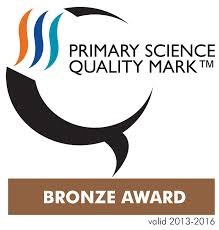 We are very proud that we achieved our Bronze Science Quality Mark Award.
Our intent is to spark children's curiosity as scientists, developing a thirst for learning and finding out why things happen in the way that they do. The teaching of science at Maple Tree Primary School, follows the objectives laid out in the National Curriculum.
We value science as a core subject and want our pupils to learn key scientific vocabulary and knowledge as well as the skills linked to scientific working. We want our pupils to develop the ability to think independently and raise scientific questions, developing an enthusiasm and enjoyment of scientific learning and discovery so that they have an excitement and passion to pursue science at secondary school and know what career options it could lead to.
At Maple Tree, Science is taught for two hours a week, as a separate lesson but is linked to our topic work where appropriate, except in Early Years where it is all topic or seasonal based. We encourage our pupils to be inquisitive and curious, and to inspire them with a sense of awe and wonder. Skills are taught and developed, and scientific terminology is introduced each lesson. Pupils are able to carry out simple tests and experiments using equipment and to gather and record data. Visits and school trips, e.g the Science Centre, or to the farm, will compliment the delivery of our science curriculum. We also have a dedicated science week in the Spring term. Photos from this will be shared on the website.
National Curriculum Science Programmes of Study:
https://www.gov.uk/government/publications/national-curriculum-in-england-science-programmes-of-study